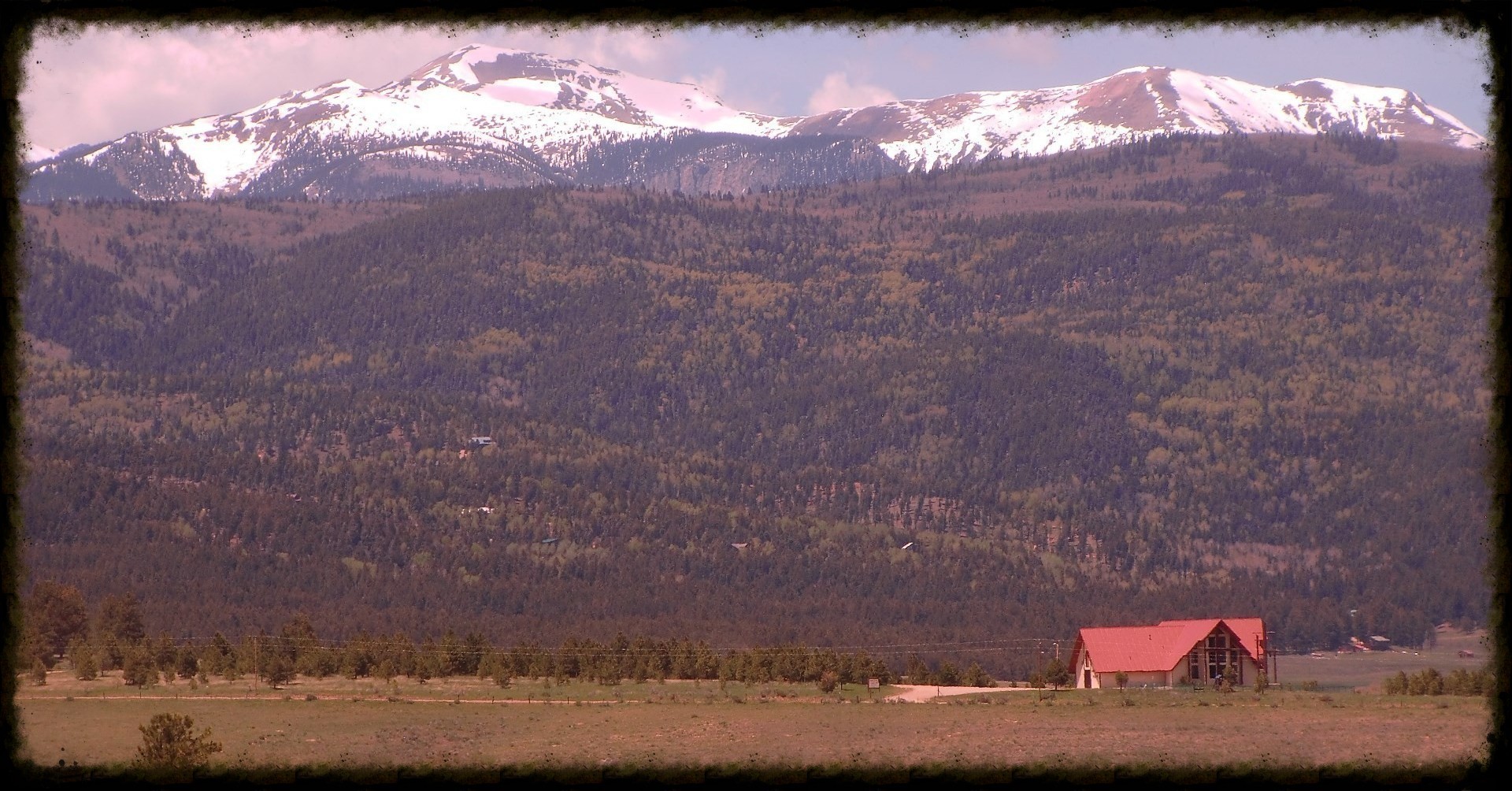 391 acres north of Grants, New Mexico with recent survey in 2020. This large acreage has views of Mt. Taylor, volcanic rock formations, thousands of pinon, juniper, and cedar trees below the mesa top area. The eastern portion of this acreage is accessed by Iron Street off old highway 66 or Santa Fe Avenue in Grants. Please contact The Peak Team, Casa Montoya Realty, LLC, Melanie Peak or Sioban Keating at (505) 431-7400, (505) 238-7500 or (505) 238-1726 for more information about this unique property. Priced at only $999,000.
____________________________________________________________________________________________________________
43.7 acres in Gallup, New Mexico listed with The Peak Team. This large acreage is zoned for a mobile home park. Owner of the acreage will consider a joint venture for development or investment. Rezoning of the acreage to other development uses are possible. The acreage is located just two miles south of old Route 66. See a view from the acreage here in 3D (photo at right above). GPS coordinates near the center of the acreage are 35 30' 51.216"N and -108 41' 30.633"W. Access to this acreage is from the east end of Lookout Avenue. There are beautiful views of sandstone rock formations to the east from the acreage; the acreage has good access with utilities including city water and sewer available and investment potential with current holding costs of property taxes only. With utilities in place running parallel to most of the length of two sides of the acreage, the northern and western sides. This acreage is listed with Casa Montoya Realty, LLC. in Albuquerque. Please contact Melanie Peak or Sioban Keating at (505) 431-7400, (505) 238-7500 or (505) 238-1726 for more information or to schedule your tour of the acreage. This acreage is priced to sell at $1.95 million.
________________________________________________________________________________________________________________________________
With views and rock formations, this acreage has a year round creek through property, the Chico Wash Arroyo. The property is north of Grants, located 3 miles driving distance west of Chico Wash Road; a four wheel drive vehicle with high clearance or ATV is recommended for access. Please phone or text Philipp Merillat at (505) 500-7345 or email p@mcorp.ch for more information. For finding the acreage on aerial maps you can use GPS coordinates in the drawing above. Elk hunting authorizations available each year. Very large rock formation with views, old rock house, salt cedar bushes along the creek and some pinion and juniper trees also on the acreage. The photos shown above were all taken on the acreage.
___________________________________________________________________________________________________________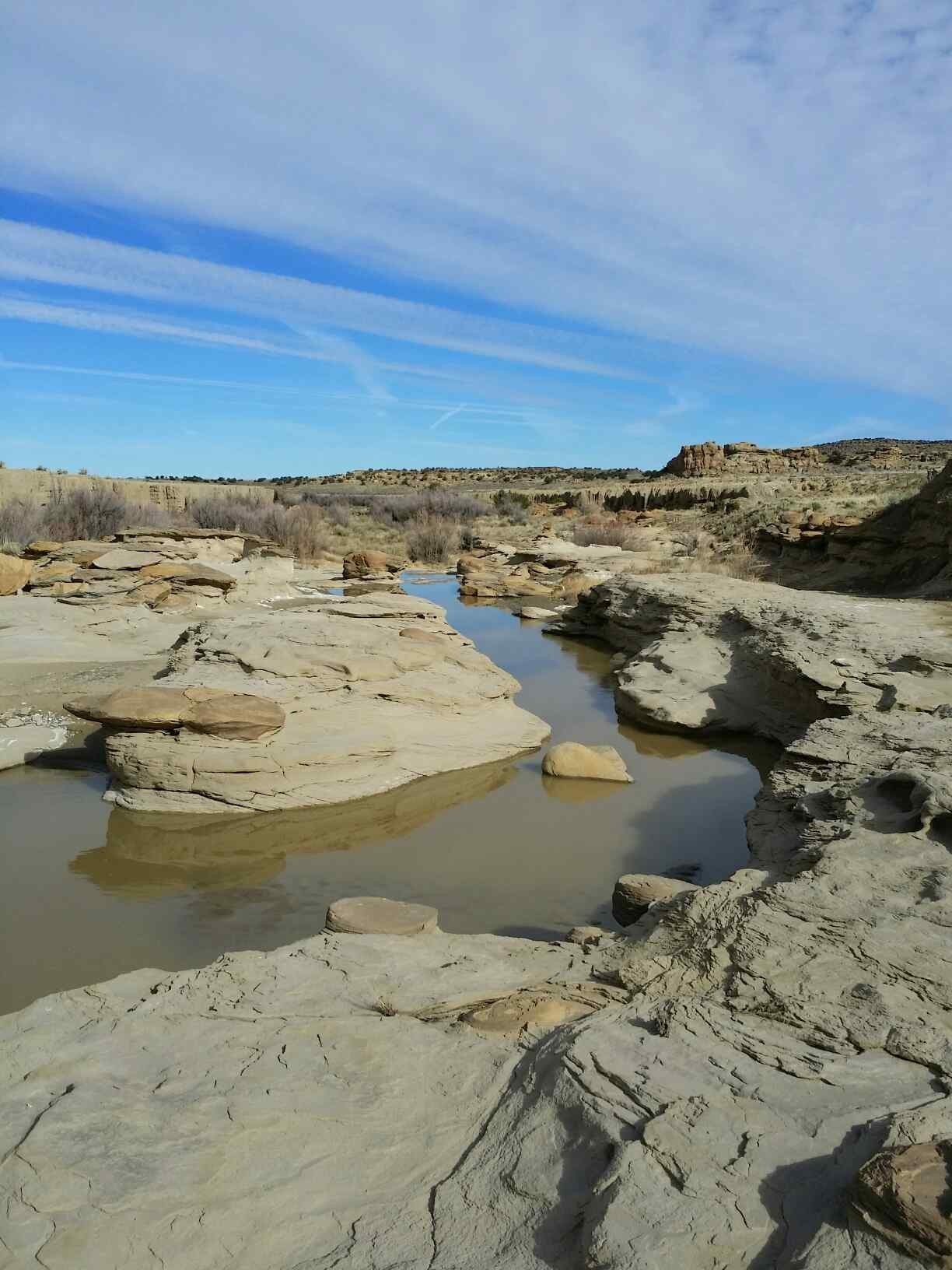 other real estate previously sold by Philipp Merillat Corporation or agents on its behalf:
residential lot on county road 4366 near Navajo Dam, New Mexico
home at 11 Ronnie Avenue, Prewitt (Bluewater Acres), New Mexico
acreage at county road 4366 and state highway 511 near Navajo Dam, New Mexico
residential acreage at 4039 High Street in West Des Moines, Iowa
home at 101 Lois Lane in Sandia Park, New Mexico
office building at 3451 North Butler Avenue in Farmington, New Mexico
home at 3000 Mesa Escondido Drive in Aztec, New Mexico
residential lot on Alpine Way in Angel Fire Resort, New Mexico
residential lot and foundation at 3 Camino Verde in Tijeras, New Mexico
home at 2 Camino Verde in Tijeras, New Mexico
residential lot on Greenway Drive in Pagosa Vista subdivision, Pagosa Springs, Colorado
residential lot on Greenway Drive in Pagosa Vista subdivision, Pagosa Springs, Colorado
residential lot on Sundown Circle in Lake Pagosa Park subdivision, Pagosa Springs, Colorado
residential lot on Oakwood Circle in Lakewood Village subdivision, Pagosa Springs, Colorado
residential lot on Port Avenue in Pagosa Vista subdivision, Pagosa Springs, Colorado
residential lot on Midiron Avenue in Pagosa in the Pines II subdivision, Pagosa Springs, Colorado
residential lot on Midiron Avenue in Pagosa in the Pines II subdivision, Pagosa Springs, Colorado
residential lot on Oriole Court in Lakewood Village subdivision, Pagosa Springs, Colorado
residential lot on Fiesta Place in Lake Pagosa Park subdivision, Pagosa Springs, Colorado
residential lot on Monument Avenue in Lake Hatcher Park subdivision, Pagosa Springs, Colorado
Grants, New Mexico acreage
City of Gallup, New Mexico acreage
100 acres north of San Mateo, New Mexico
Angel Fire, New Mexico acreage
< townhome complex near the acreage
telephotos from the acreage
5.36 acres with views of Wheeler Peak and the ski runs. The acreage is listed with Catherine Moon at Coldwell Banker Mountain Properties in Angel Fire, New Mexico. Please contact her at (505) 795-3773. This acreage is zoned commercial but allows for residential uses also.
_______________________________________________________________________________________________________________________